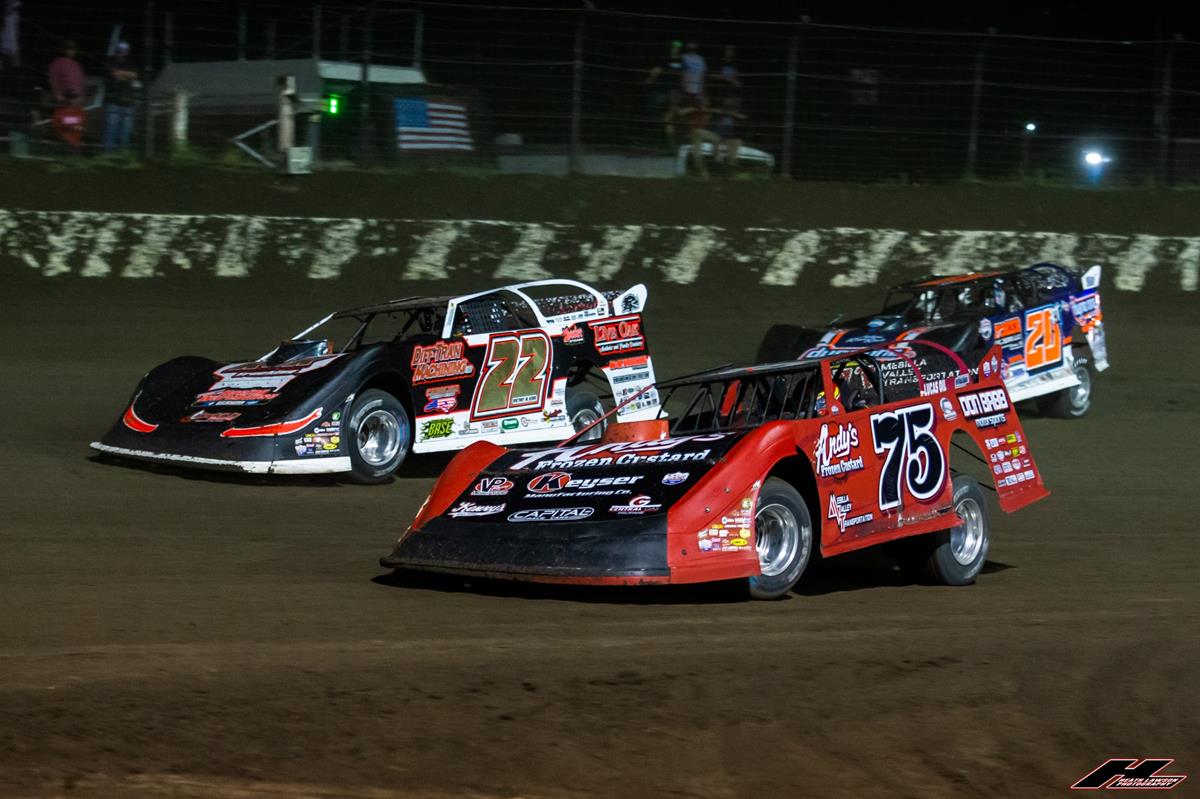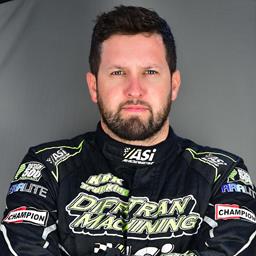 ---
Five nights of racing brings Ferguson to I-80
Chris Ferguson followed the Lucas Oil Late Model Dirt Series (LOLMDS) to I-80 Speedway (Greenwood, Neb.) on Tuesday afternoon to kick off five consecutive nights of racing. Drawing 43 cars for the I-80 Nationals prelim, Ferguson failed to record a lap in time trials and missed his heat after dealing with ignition issues. He charged from the tail of the field in his B-Main to finish fourth, missing a transfer position by one spot. (Heath Lawson photo)
For another $7,000-to-win preliminary feature on Wednesday, Chris logged a seventh-place finish in his heat, sending him into the B-Main. Needing a third-place finish or better to make show, Ferguson came one spot shy with a fourth-place outing.
With preliminary results from Tuesday and Wednesday setting the grid for the $30,000-to-win I-80 Nationals on Thursday evening, Ferguson passed three cars in his B-Main to grab the third and final transfer spot. Rolling off 25th, Chris was an early retiree from the 53-lapper on lap 25.
On Friday for a pair of heat races to get the 11th annual Imperial Tile Silver Dollar Nationals underway, Chris came in second in his first heat before placing eighth in his second round.
Transferring into the B-Main on Saturday for one final shot at the $53,000-to-win finale, Ferguson edged his way into the show with a third-place finish. Starting in 24th, Chris pulled off early from the 80-lapper on the 56th circuit.
Back to News