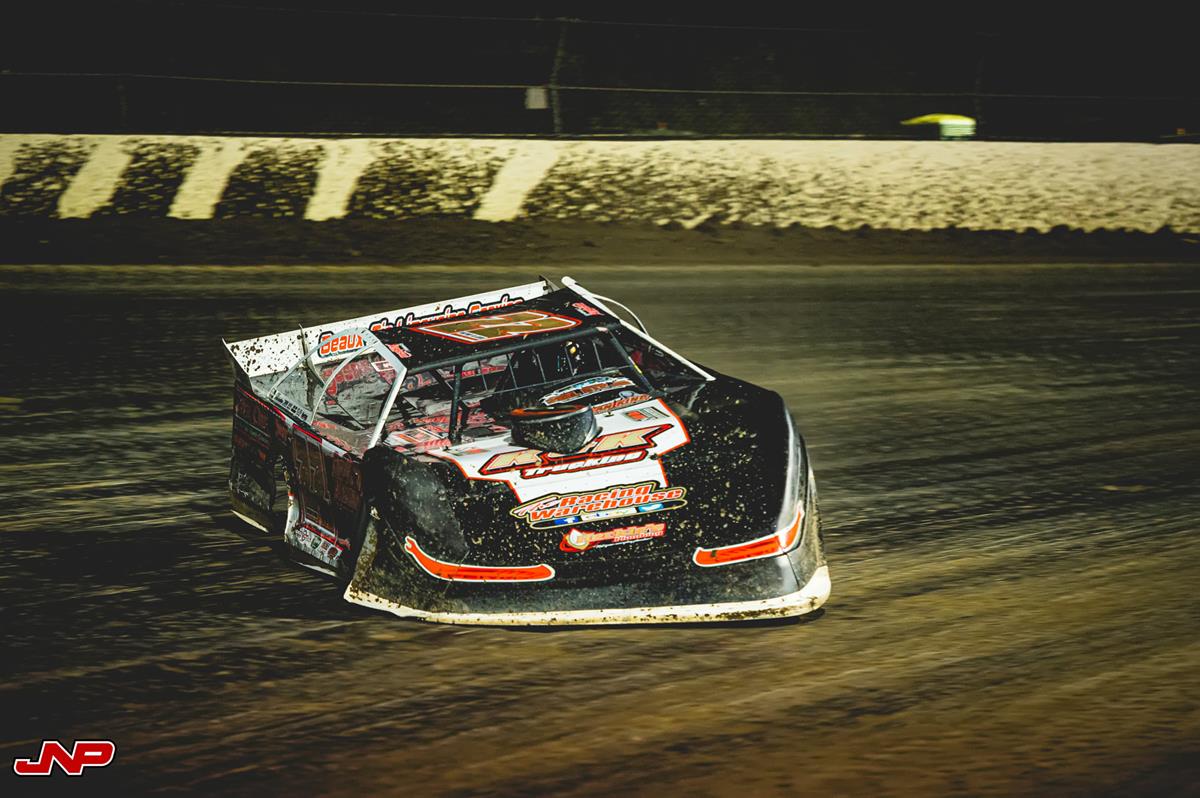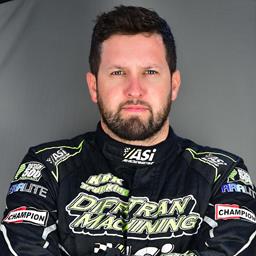 ---
Chris Ferguson scores fifth-place finish in World 100 at Eldora
Gaining traction throughout the four-race World 100 week at Eldora Speedway, Ferguson brought down the curtain with a fifth-place in Saturday night's 50th annual World 100 finale in his Diff-Tran Machining No. 22 K and K Trucking/ Live Oak Aesthetic and Family Dentistry / Team Zero Race Car / Clements Racing Engine Super Late Model. (Jacy Norgaard photo)
"We had a good car in Saturday night's finale, but we still weren't exceptional. I was having a hard time early on getting going on those restarts and even when the track slowed down we were still a little off. I was please to come away with a Top-5 finish, and this gives us a baseline to work with as we head into last part of the season," Ferguson noted. "A lot of great folks make this racing program possible, and I want to thank each-and-everyone of them. It's been a really challenging year for our team, but there's no giving up in any of us. It just means a lot to have such incredible people in my corner."
Chris Ferguson invaded the famed Eldora Speedway (Rossburg, Ohio) on Wednesday afternoon to compete in preliminary action for the 51st annual World 100. With the massive 80-car field split into two groups, Ferguson timed in fourth fastest in his group before placing second in his heat. Improving one spot in the 25-lap preliminary feature, Chris recorded an eighth-place finish.
Earning the fourth-starting position for his heat race on Thursday, Chris secured his spot into the $54,000-to-win World 100 with a runner-up finish. Rolling off seventh, Ferguson rebounded to finish seventh in the 100-lap affair after getting spun around on the 15th circuit.
For another round of preliminary features on Friday as the 50th annual World 100 got underway, Ferguson advanced three spots in his heat race to pick up the 10-lap victory. With $10,000 on the line in the feature, Chris clawed forward one spot, crossing the line in eighth.
On Saturday evening, Chris edged his way into the $53,000-to-win finale with the third-and-final transfer spot in his heat race. Starting 14th, Ferguson weaved through the field nine spots in the 100-lapper to register a fifth-place finish. He trailed Jonathan Davenport, Mike Marlar, Brandon Overton, and Tim McCreadie to the checkers.
Back to News